Happisburgh, Norfolk
This is a village that in many ways encapsulates life on the magnificent and untamed North Norfolk Coast. It is a place of great beauty, with fine productive land, and has one of the most beautiful  churches in Norfolk. Yet it has also known smuggling, shipwreck, and sometimes great grief, all alongside examples of unfathomable human courage and a refusal to give up in the face of natural and man-made reversals of fortune.
Sad times have fallen for the residents of Happisburgh, with the relentless North Sea pounding against its weak cliffs. many have lost their homes to the ocean over the last decade. The beach is full of various forms of sea defences to attempt to slow down the onslaught.
Extract taken From 'Norfolk – Exploring the Land of Wide Skies'
by Stephen Browning and Daniel Tink
Visiting Happisburgh
Happisburgh lighthouse
The lighthouse, with its 85 foot tower and classic red and white 'hoops', has served since 1790. Once there was a sister tower 20 feet lower but by 1883 coastal erosion hurried on the task of dismantling it before the sea did the job anyhow. The night –time beam identification is three white light flashes, repeated every thirty seconds. Manned entirely by volunteers, the public – subject to a height restriction – can climb its 112 steps on about a dozen occasions during the year.
Walking at Happisburgh: Take a pleasant stroll along the clifftops past the Lighthouse with wonderful views of the North Sea and rugged coastal line of sea defences.
Parking at Happisburgh: A small car park is available at the end of Beach Road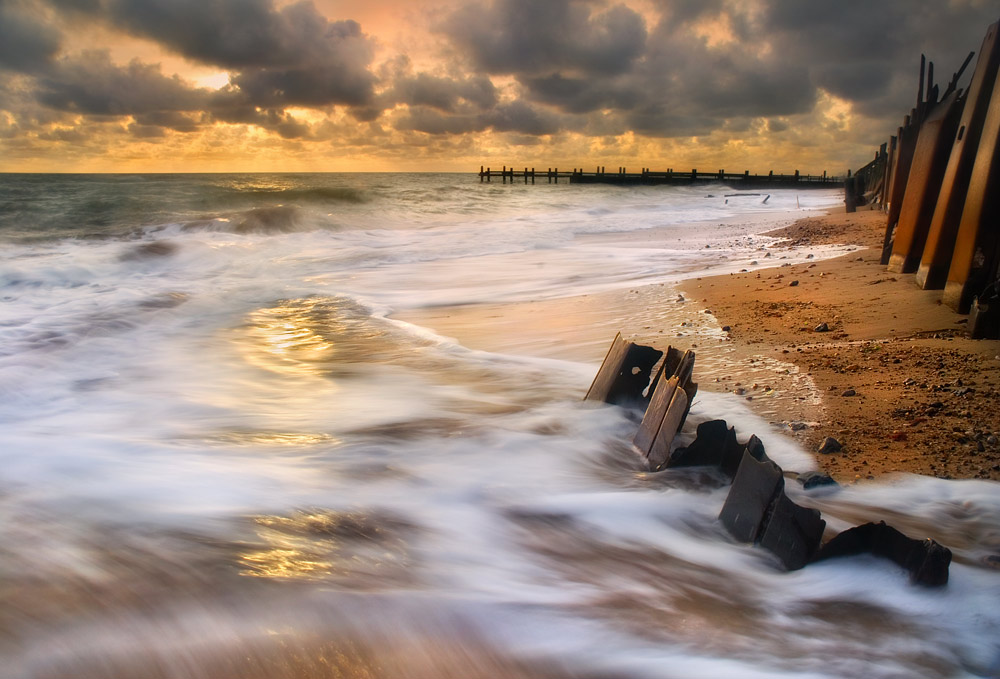 Photo copyright Daniel Tink © 2006-2015.  Terms and Conditions Apply
Plan your visit to Happisburgh with this useful map. Explore the rest of Norfolk with the tourist Map of Norfolk