Sea Palling, Norfolk
Sea Palling has always been battered by the sea, many lives having been lost over the centuries. In 1995 the government launched a multi-million pound project, erecting nine barrier reefs. In the 16th and 17th centuries the rough seas also provided an income of sorts as ships in distress were plundered.
Today, never quite tamed, it provides a fine example of unspoilt Norfolk beauty. The beaches are flat and sandy, popular in calm weather with jet skiers.
Extract taken From 'Norfolk – Exploring the Land of Wide Skies'
by Stephen Browning and Daniel Tink
Visiting Sea Palling
Parking at Sea Palling:
A large car park is available in a field on Clink Road, located at the end of Beach Road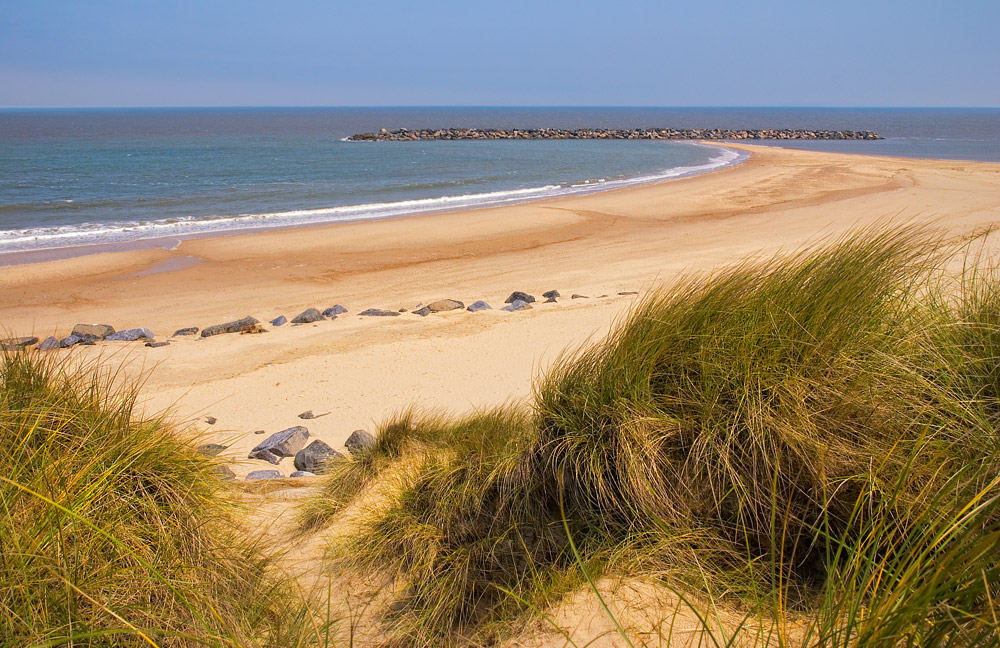 Photo copyright Daniel Tink © 2006-2015.  Terms and Conditions Apply
Plan your visit to Sea Palling with this useful map. Explore the rest of Norfolk with the tourist Map of Norfolk