Mundesley, Norfolk
Mundesley appeared in the Domesday Book of 1086 when it was variously known as 'Muselai' or "Muleslai. The name is likely to derive from the fact that the village of Mundesley is the final outlet point for the river Mun. Therefore the name of the river is conjoined with the word leah, which itself usually means a clearing or open ground.
Mundesley has an in-shore lifeboat manned entirely by about twelve volunteers, including crew and back-up technicians. These admirable stalwarts are supported solely by public contributions and the brave service they provide is run quite independently from the Royal National Lifeboat Institute.
Extract taken From 'Norfolk – Exploring the Land of Wide Skies'
by Stephen Browning and Daniel Tink
Visiting Mundesley
To do: Mundesley can arguably claim to have one of the smallest museums in the world 'Mundesley Maritime Museum' a perfectly formed museum, and a Memorial to the bravest of the brave. It is housed in the ground floor area of what was the old Coastguard Lookout Room, perched near the cliff top, on the pretty lawned area on Beach Road. It is certainly worth a visit.
Parking at Mundesley: A pay and display (with a field overflow) is available of Beach Road (opposite the Maritime Museum) and only a short 5 minute walk from Mundesley beach.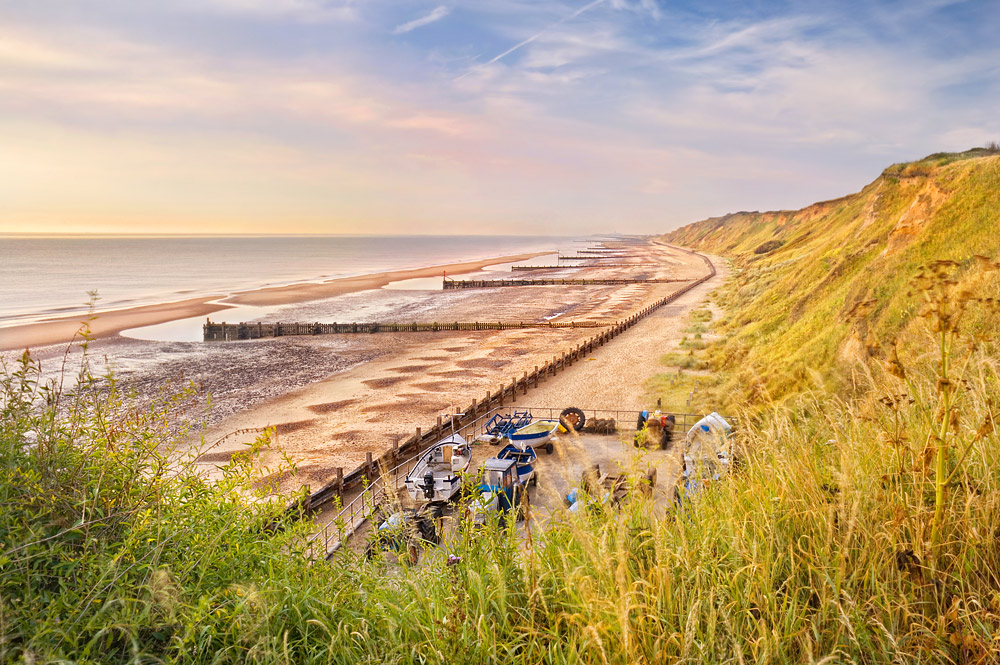 Photo copyright Daniel Tink © 2006-2015.  Terms and Conditions Apply