Photos of Winterton on Sea
Winterton on Sea, Norfolk
Winterton is a small – population is under 1500 – village beloved of those who seek time to stand still. It is 8 miles to the north of Great Yarmouth on the Norfolk Coast and famous for the Winterton Dunes which lie between the village and the coast and where you can see the Natterjack Toad. Seals can be observed at Duffles Pond. Efforts to stabilize the coast against the perpetual threat of sea encroachment have been made since at least the 18th Century when an enlightened progamme of marram grass planting was begun. It is, though, an ongoing threat.
Extract taken From 'Norfolk – Exploring the Land of Wide Skies'
by Stephen Browning and Daniel Tink
Visiting Winterton on Sea
To do: The long beach is a paradise for children, pools form on the beach which always yield some treasure or fascination to eager young eyes.
The Church of the Holy Trinity and All Saints has a fine tower.
Nightlife is easily sorted out – there is one pub, the Fisherman's Return
Parking at Winterton on Sea:
A large pay car park is available right next to the beach, located at the end of Beach Road. The car park has a small but friendly cafe serving hot drinks and food.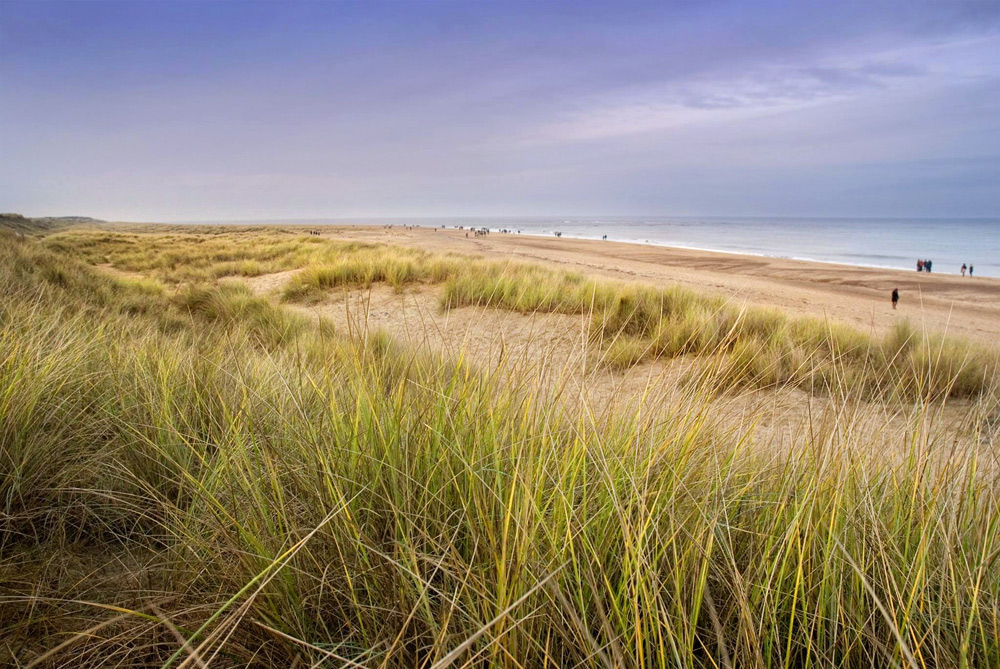 Photo copyright Daniel Tink © 2006-2015.  Terms and Conditions Apply
Plan your visit to Winterton on Sea with this useful map. Explore the rest of Norfolk with the tourist Map of Norfolk