Weybourne, Norfolk
Weybourne – pronounced Webbon, as along with much of Norfolk the village refuses to comply with the generally accepted rules of the English language – has very deep water offshore and, from the time of the Spanish Armada in 1588 right up to the Second World War, has consequently been seen as England's most vulnerable spot for hostile troop landings. In the Second World War a exclusion zone was established which extended ten miles out into the sea.
The area is awash with tale of smuggling and derring-do. The name of the village possibly means 'felon's stream' which gives a clue its ancient reputation: it was probably the stretch of water in which convicted criminals were drowned.  Many Norfolk villages had a stream for such a specific purpose. Valuable quantities of Gin, Brandy and tobacco were sometimes landed, sometimes seized, much depending on the co-operation or otherwise of the locals. If you lived near the beach and turned a blind eye to night-time goings-on, you would likely find a nice 'present' left on your doorstep the next morning.
Extract taken From 'Norfolk – Exploring the Land of Wide Skies'
by Stephen Browning and Daniel Tink
Visiting Weybourne
To do: This is an ideal location to book a hotel if you like peace and quiet and want easy access to the North Norfolk Coast. Local attractions include Sheringham Park, planted in the 19th Century with rhododendrons and azaleas only equalled in beauty by the gardens at Sandringham. The beach is of pebbles and thus ideal for anglers if not swimmers – the sands of Sheringham are only about three miles away. As always along the North Norfolk Coast, bring your binoculars and a good book for identifying the dozens of species of birds which roost, nest, whirl and whoop all over.
The Muckleburgh Collection. This museum is located on the site of the former Weybourne Camp, which was used for gunnery practice until 1960. It is now a very popular day out for military enthusiasts and the general public. You can see many impressive military vehicles, guns and weapons, including an amphibious jeep, a Chieftan and a Scorpion tank, a bridgelayer, and some heavy artillery.
Parking at Weybourne: A pay and display is available next to the beach. Drive down Beach Lane from the Coast Road A149.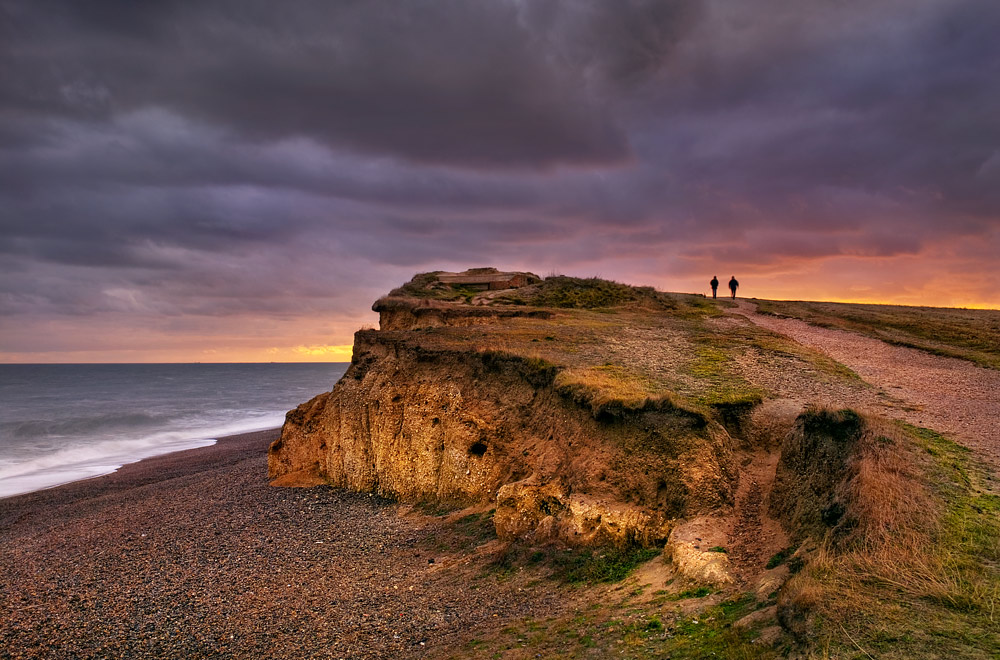 Photo copyright Daniel Tink © 2006-2015.  Terms and Conditions Apply
Plan your visit to Weybourne with this useful map. Explore the rest of Norfolk with the tourist Map of Norfolk