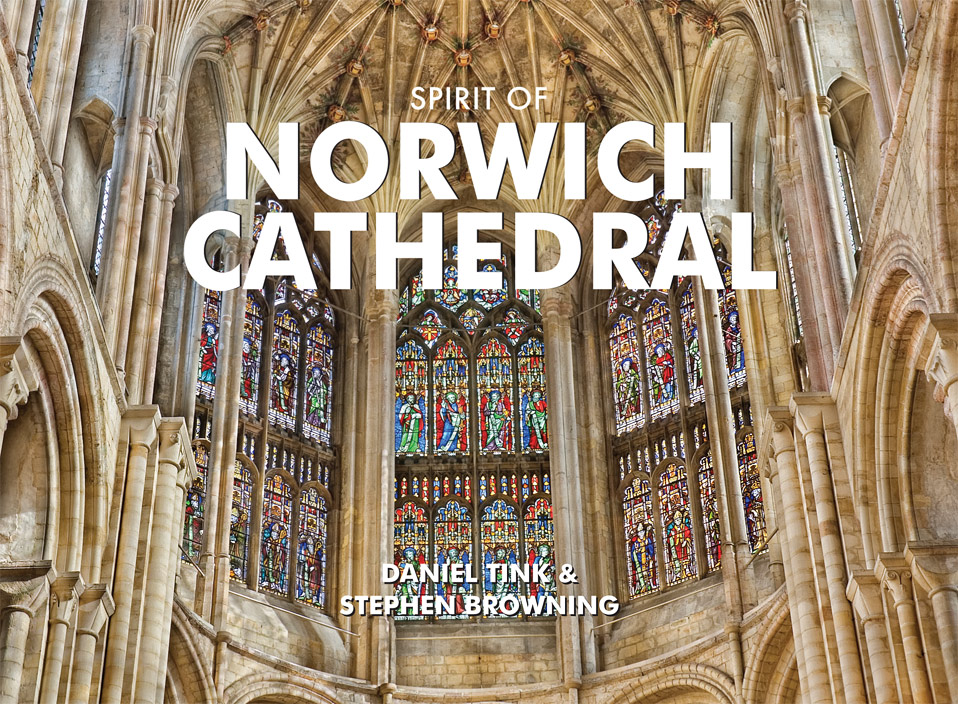 The Spirit of Norwich Cathedral is pristine, beautiful and spacious. It can feel particularly compelling if you visit the cathedral when there is no-one else about – maybe in the early morning. It seems natural that as one explores this cathedral church, and the eye is drawn to the soaring majesty of the nave or presbytery, the mind should also be uplifted; by the same token, everyday frets and concerns seem to find a new, lesser, level.
Everywhere there are reminders of over 900 years of worship, life, love, struggle, devotion and even destruction: memorials to the unique gallery of people who built and cared for the cathedral, axe marks – even a lodged musket ball – of some who tried to destroy it, the world-renowned bosses and misericords, the chapels, the library and the new Hostry to name but some. All these are discussed in the book. In addition, a special section highlights some of the cathedral's fascinating but maybe lesser-known stories and facts.
The text and all photographs are brand new and have been specially commissioned.
The authors and Pixz Books wish both the long term resident and those visiting for the first time much joy in experiencing the 'Spirit' of this awe-inspiring and fabulous place.
Photography is by kind permission of the Chapter of Norwich Cathedral.
Photography by Daniel Tink and words by Stephen Browning.
RRP £4.99 from all good local book stores, the Norwich Cathedral shop and Amazon.