Great Yarmouth, Norfolk
Commonly referred to just as 'Yarmouth', this ancient settlement dates back to at least Roman Times. By the time Henry III granted the town a charter in the 13th Century, the town was wealthy and influential. This had primarily to do with herrings which were famous enough to secure royal approval – Yarmouth was required to send each year one hundred pasties, each containing a herring, to the powers-that-be in Norwich who would, in turn, forward them on to the King
The town has also had its fair share of woes – in the First World War it was the first to be attacked by Zeppelin bombardment: in the second it was the last drop-off point for any unused Nazi bombs. Recently, there has been much concern about flooding.
Extract taken From 'Norfolk – Exploring the Land of Wide Skies'
by Stephen Browning and Daniel Tink
Visiting Great Yarmouth
There are two piers – Britannia and Wellington with the usual seaside attractions plus innumerable amusement arcades. For a traditional British seaside holiday, the 'Golden Mile 'has it all, with fish'n chips aplenty.
The Sealife Centre provides a glimpse into a magical aquatic world of all species of fish and marine life. Great for all the family, but beware of long queues on bank holidays!
Walking at Yarmouth: The Golden Mile is flat and easy but can get unremittingly hot on a summer's day, so best put on a hat and lots of sun cream. Alternatively, save your legs and take a ride on the horse and carts.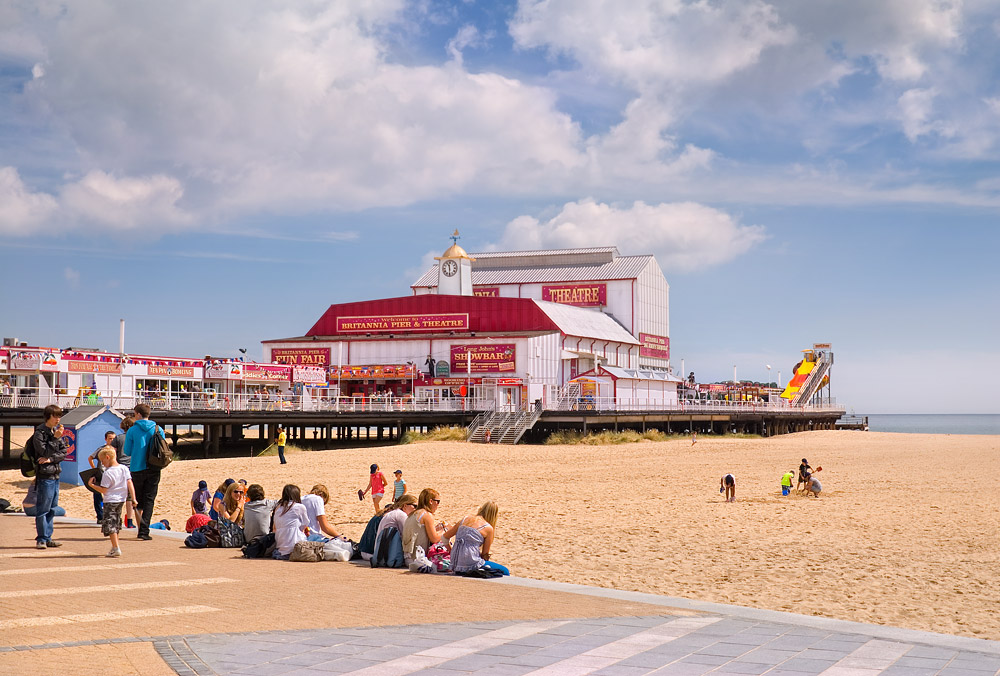 Photo copyright Daniel Tink © 2006-2015.  Terms and Conditions Apply
Plan your visit to Great Yarmouth with this useful map. Explore the rest of Norfolk with the tourist Map of Norfolk