Visiting Brancaster
The views at Brancaster are quite fantastic, especially of Brancaster Staithe from the top of Barrow Common. This area is popular with birdwatchers and is a good place to take a breather or picnic and take out your bird-indentification book and binoculars
Brancaster will always have unrivalled historical fame as the place where Britain's greatest sea hero, Lord Nelson, began to mess about in boats. He was born just 'down the road' at Burnham.
Walks at Brancaster: You can walk for almost as many miles as you like along the coastal path – it is 47 miles long and heads to Titchwell and Hunstanton in one direction and to Burnham Overy, Holkham and Wells in the other.
The famous Royal West Norfolk golf club was opened in 1892 and is unusual in that it was built on common land and thus the common folk of the area were entitled to use it.
Extract taken From 'The Peddars Way and Norfolk Coast Path'
by Stephen Browning and Daniel Tink
Parking at Brancaster: Car parks are available at Brancaster Beach and Brancaster Staithe Harbour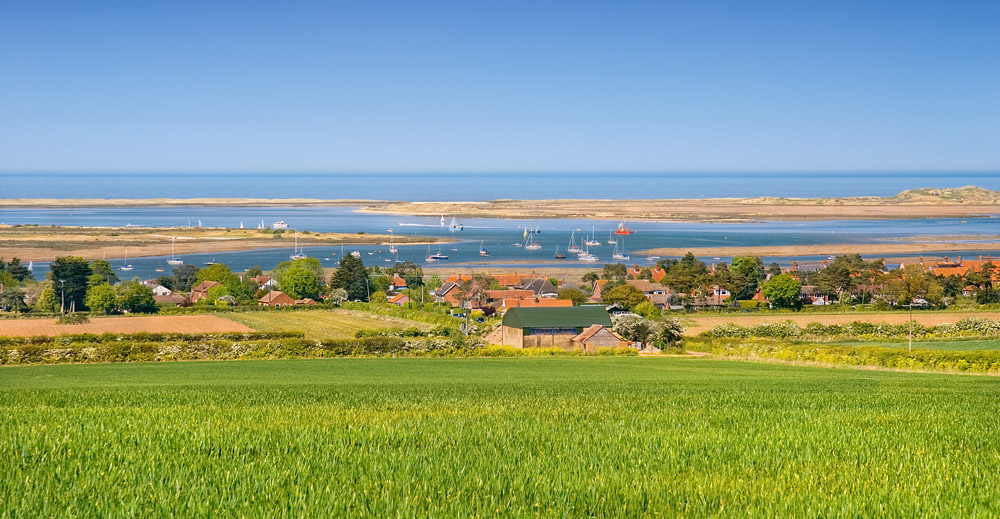 Photo copyright Daniel Tink © 2006-2015.  Terms and Conditions Apply
Plan your visit to Brancaster with this useful map. Explore the rest of Norfolk with the tourist Map of Norfolk